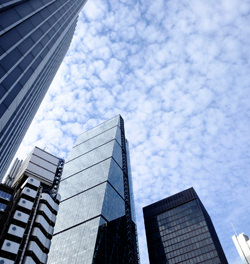 FD announces Interim results for the six months ended 31 August 2018
6 November 2018
FD (AIM:FDP.L, ESM:FDP.I) today announces its unaudited results for the six months ended 31 August 2018.
Financial Highlights
| | |
| --- | --- |
| Revenue £105.6m (H1 2018: £87.8m) | +20% |
| Gross profit £43.9m (H1 2018: 36.3m) | +21% |
| Adjusted EBITDA* £18.1m (H1 2018: £16.1m) | +12% |
| Profit** before tax £7.6m (H1 2018: £6.3m) | +20% |
| Adjusted*** profit after tax £10.6m (H1 2018: £9.2m) | +15% |
| Adjusted*** fully diluted EPS 38.7p (H1 2018: 34.4p) | +13% |
| Reported diluted EPS 21.7p (H1 2018: 17.1p) | +27% |
| Interim dividend 7.7p per share (H1 2018: 7.0p) | +10% |
| Net debt £24.2m (FY 2018: £16.2m) |   |
*Adjusted for share-based payments and acquisition costs
**Includes foreign currency translation effect and deferred consideration on prior acquisitions
***Adjusted for amortisation of acquired intangibles, share-based payments, acquisition costs, foreign currency translation effect, share of loss on associate and exceptional taxation
Business Highlights
Strong growth in software revenue, up 21%, with license revenue up 39% driven by increased demand for Kx technology across our client base
Continued strong demand within our managed services and consulting activities resulting in revenue growth of 19%
Accelerated investment across the business in R&D, sales and marketing and software delivery in response to growth in the Kx sales pipeline across multiple industries
FinTech revenue up 24% to £82.7m (H1 2018: £66.8m), driven by growth in software revenue and an expansion of services provided to clients
MarTech revenue up 8% to £19.8m (H1 2018: £18.3m), driven by 42% growth in subscriptions for our Marketing Cloud platform, powered by Kx
Line of business gross profit reported for the first time, with the highlights being an increase in software license gross margin to 84% (H1 2018: 76%) and a 31% increase in total software gross profit to £34.7m (H1 2018: £26.6m)
High-profile new client wins including Fingrid, the Canadian Securities Administrators and, post the period end, BISTel and Survalent
Increased our addressable market following the launch of kdb+ 3.6, which supports rapid analysis of unstructured data, and integration with Python, the most widely used AI programming language
Agreement to acquire the minority shareholdings in Kx Systems, taking 100% ownership by end June 2019.
Seamus Keating, Chairman of FD, commented: "Our confidence in the growth prospects and the long-term potential of FD continues to increase, underpinned by demand for our Kx technology across multiple industries and our domain knowledge and growing reputation in managed services and consulting. This confidence drove an acceleration of our investment plans in H1, in response to new opportunities across the business. While the benefits from this investment will be received in future periods, the Group has delivered a strong first half.
The pace of major contract wins across the business, together with our high levels of repeat and recurring revenue provide confidence and position the group well to continue achieving strong growth. We expect to deliver revenue and adjusted EBITDA slightly ahead of consensus forecasts* for the year to 28 February 2019."
*The Group believes consensus revenue and adjusted EBITDA forecasts to be £213.0m and £38.5m respectively.
Click here to read the full press release