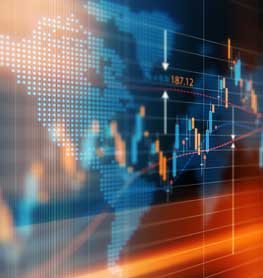 Kx awarded 'Best e-Surveillance Provider' at the 2018 e-FX Awards
12 July 2018
Kx is pleased to announce that the company has won 'Best e-Surveillance Provider' at the 2018 FX Week e-FX Awards on 9 July 2018.
The 2018 awards spanned 24 different categories to cover all areas of electronic trading. The awards aim to recognize the visionary companies that are driving the market to a better place. With over 130 submissions, the competitions was strong this year. Accepting the award on behalf of Kx was Rich Kiel, Global Head of FX Solutions, who was then interviewed by FX Week on the win. The full article can be found here.
FinTech company Cobalt, which is powered by Kx technology, also won an award: 'Best Post-Trade Services Provider'
The full list of winners in this year's awards can be found here.