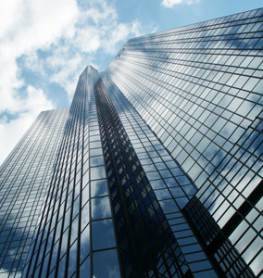 FD announces Preliminary results for the year ended 28th February 2015
2 June 2015
First Derivatives plc
("FD", the "Company" or the "Group")
Preliminary results for the year ended 28 February 2015
FD (AIM:FDP.L, ESM:FDP.I), a leading provider of software and consulting services, today announces its results for the year ended 28 February 2015.
Financial Highlights
Revenue £83.2m (2014: £69.9m) +19%
Adjusted EBITDA £15.5m (2014: £12.5m) +24%
Profit before tax £17.5m (2014: £7.9m) +120%
Adjusted* profit before tax £10.8m (2014: £9.2m) +17%
Adjusted* fully diluted EPS 38.8p (2014: 34.2p) +13%
Full year dividend 13.5p per share (2014: 12.2p) +11%
*Adjusted for amortisation of acquired intangibles, share based payments, profit on disposal of property, net gain on disposal of investment in associate, acquisition costs, finance translation income/charges (and associated taxation impact for EPS)
Business Highlights
Purchase of majority stake in Kx Systems opens a range of new opportunities in Big Fast Data, strengthened by strategic acquisitions to position the Group in new vertical sectors.
Strategic acquisition of Prelytix LLC to expand the Group's presence in the fast-growing marketing technology sector.
Continued investment in software products with new clients for Delta Flow, Delta Stream and Delta Algo driving revenue growth of 29%.
Further growth and strategic progress in consulting, with a total of six new Master Service Agreements helping to deliver revenue growth of 15%.
Oversubscribed placing of new shares with new and existing institutional investors to accelerate growth.
Further commitment during the period from Invest Northern Ireland of £3.9m to support up to 484 new jobs in Newry.
Post period-end highlights
Strategic acquisitions of Affinity Systems and ActivateClients for a combined initial consideration of £7.1m
Board strengthened through the appointment of Virginia Gambale.
Good start to new financial year with another year of strong growth expected, moderately ahead of current consensus market expectations.
Seamus Keating, Chairman of FD, commented: "This was a very successful year for FD, with the purchase of a majority stake in Kx Systems enabling the Group to broaden its strategy. The subsequent investment across the business, including three strategic acquisitions in 2015, positions FD as a leading player in Big Fast Data across multiple vertical markets. This has been achieved while maintaining a strong focus on current trading, with a strong second half performance from both our consulting and software activities enabling the Group to report record results for FY 2015 and upgrade expectations for the current financial year. We will continue to invest to maximise the growth potential of the business and view the future with confidence."